THANK YOU to FIVE Supporters!
These five have each done 7 of our Virtual Runs for 2022!
Posted on 8/5/2022
We want to give a huge congratulations to Laura, Katy, Stacy, Dale, and Deb (not pictured) for having completed 7 of the MarineParents.com Virtual Runs so far this year. We appreciate your support of MarineParents.com with participation in the events.
I'm beyond proud of my military child who is living his dream to serve his country. God Bless and Keep You Always! Stacy Mortz, Marine Mom and 7-Event Participant
Each of these folks participated in physical activity, whether biking, walking, running, or an elliptical to get their miles in for their heroes, for military appreciation, for military children, for honoring women, for Veterans, for PTSD awareness, and for honoring our long-time volunteer, Dale Larson. Fitness with purpose! Thank you for supporting the organization with your events!
Thinking about how to incorporate Fitness with a Purpose while your son or daughter is in the Marine Corps? Team Marine Parents is a great way to get started with like-minded supporters of Marines and our military. Learn more today!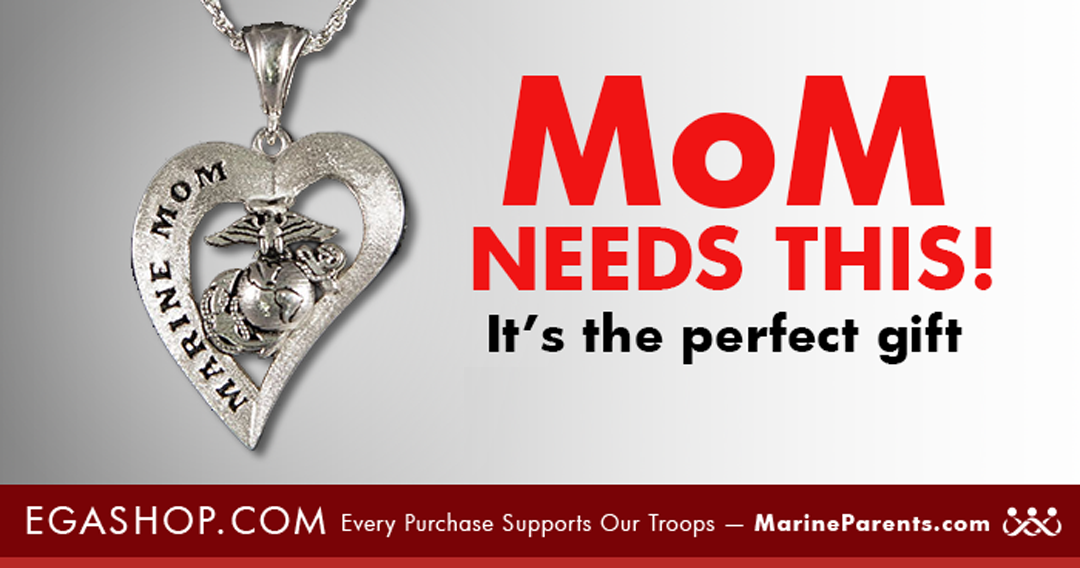 Christmas is Around the Corner!
SHOW THE LOVE THIS GIFT-GIVING SEASON! Our sterling silver Eagle, Globe, and Anchor (EGA) Heart Necklace is the perfect gift for the MoM in your life!