Thank You Veterans United Foundation!
Eight Years Running: Grant to MarineParents.com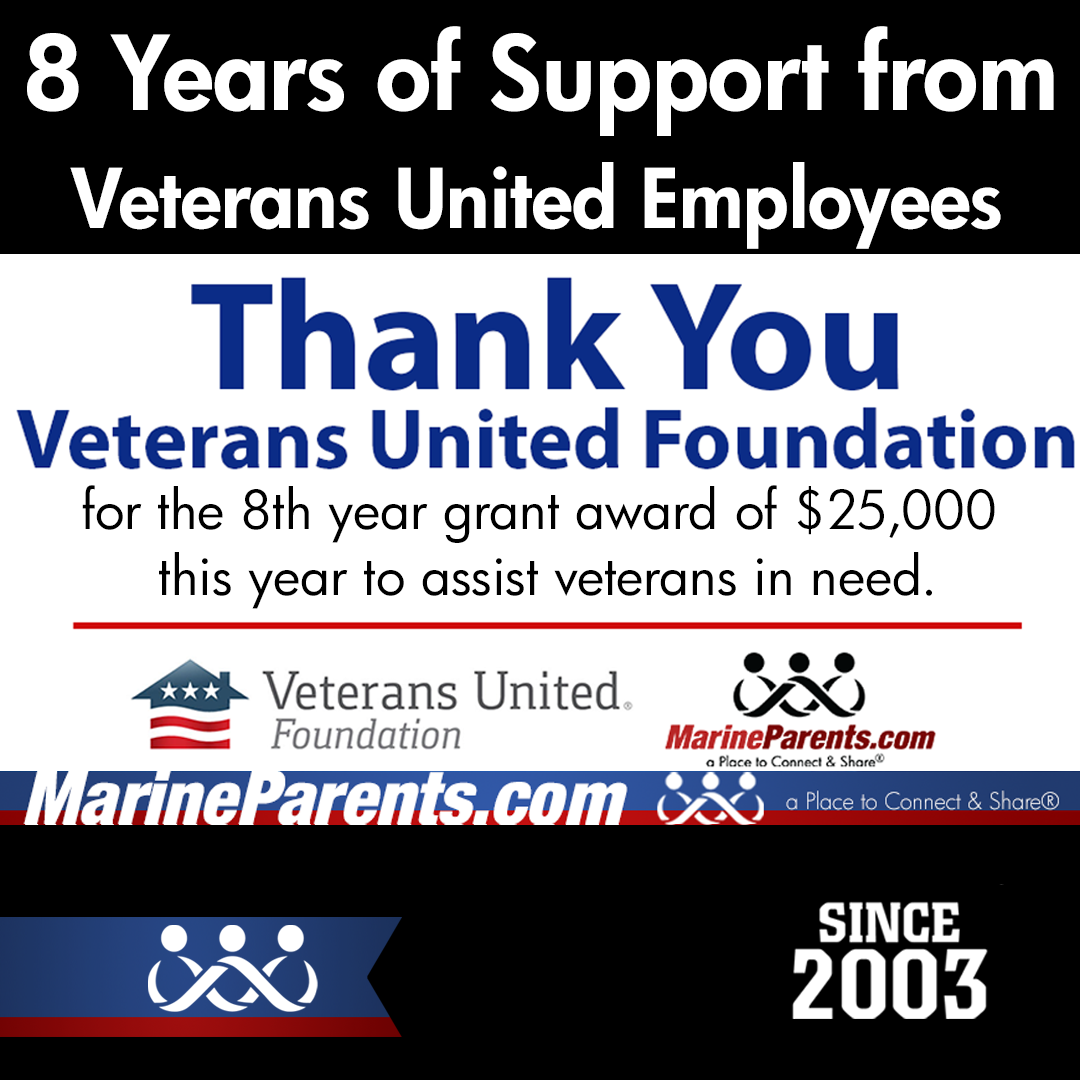 Posted on 6/3/2022
For the eighth year, MarineParents.com is the recipient of a grant from the Veterans United Foundation. This year, rather than $10,000, the grant was awarded for $25,000.
We are grateful for the generous grant this year to help fund our projects that assist veterans in emergency situations. Thank you to all of the employees of Veterans United Home Loans that made this possible!
— Tracy Della Vecchia, Founder and Executive Director, MarineParents.com
Inspired, created, and fully funded by Veterans United employees, Veterans United Foundation exists to enhance lives. Fueled by passion, generosity and an unwavering commitment to give, the Foundation is dedicated to making a meaningful difference in the lives of veterans and service members, for employees and their families, and in local communities served by Veterans United.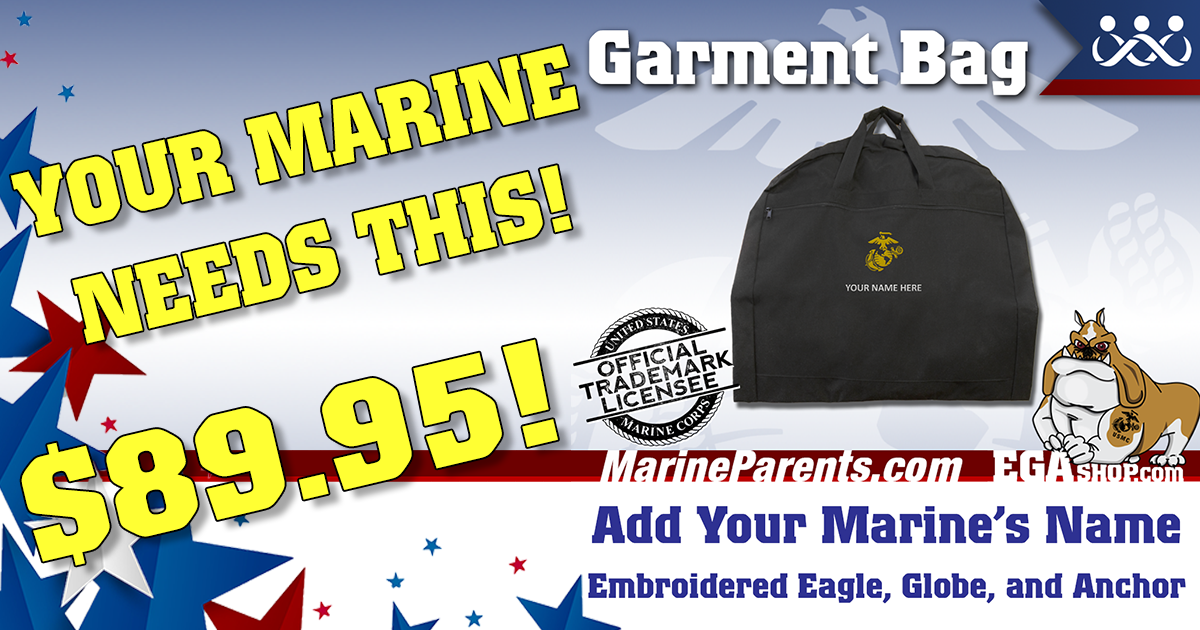 DRESS BLUE GARMENT BAG
Help keep your Marine's uniform in perfect condition with this garment bag! Buy now! It's a perfect gift for Marines during any season of their career.