U.S. Troops and Aircraft Sent to Saudi Arabia
August 7, 1990, in Marine Corps history.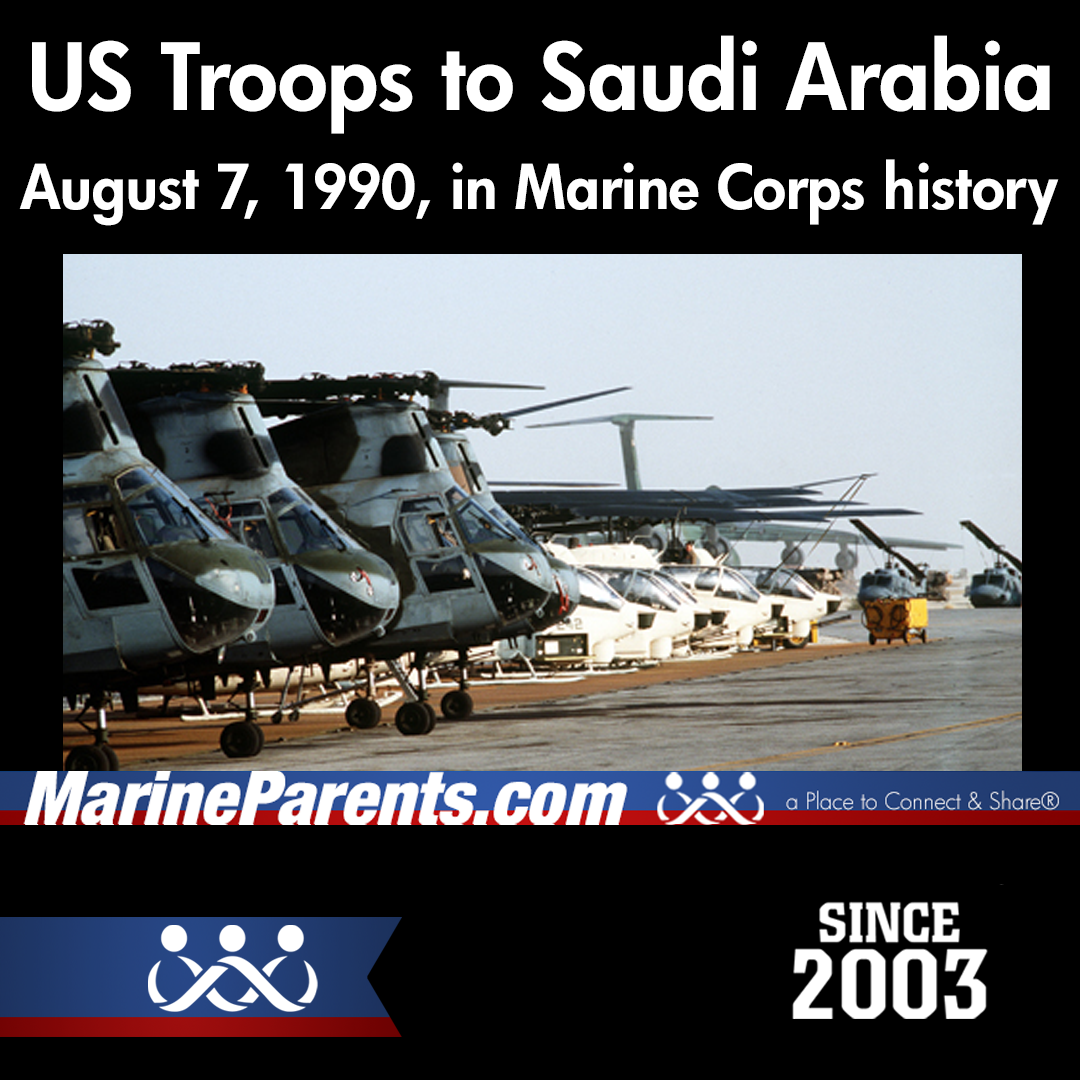 Posted on 8/7/2000
On August 7, 1990, President George H.W. Bush ordered U.S. military troops and aircraft to Saudi Arabia as part of a multinational force to defend that nation against possible Iraqi invasion. The following week, the Marine Corps announced that it had committed 45,000 Marines to the Persian Gulf area as a part of Operation Desert Shield, which would become the largest deployment of U.S. forces since the Vietnam War.
*Image info: Four Marine Corps CH-46E Sea Knight helicopters, foreground, and six AH-1 Sea Cobra helicopters sit on the flight line at Landing Zone 32 Site Alpha during Operation Desert Shield, January 1991.
(U.S. Government photo/released).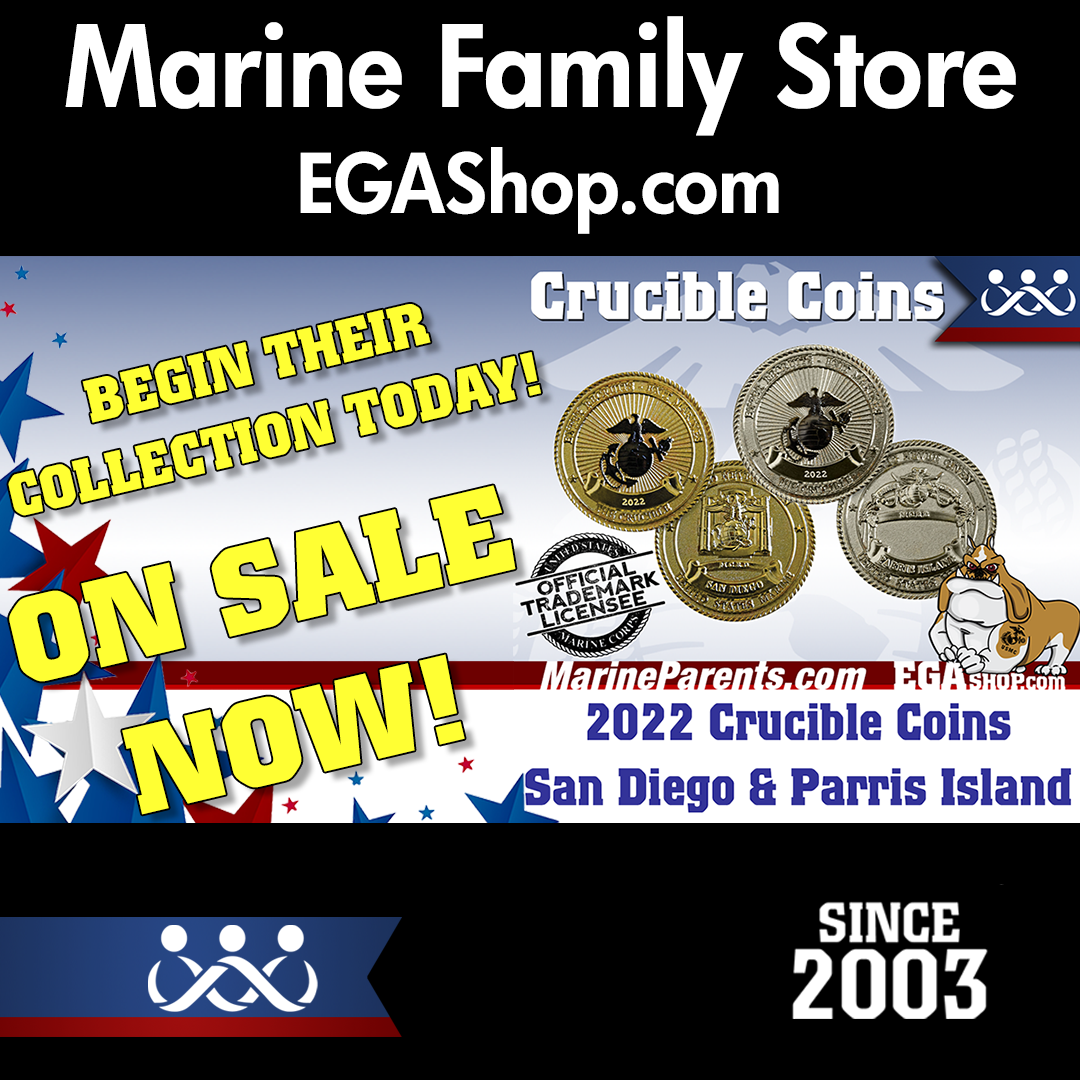 2022 CRUCIBLE COINS
Commemorate the achievement of a lifetime by gifting your new Marine one of our 2022 Crucible Coins!