Search MarineParents.com
Got questions? We've got ANSWERS!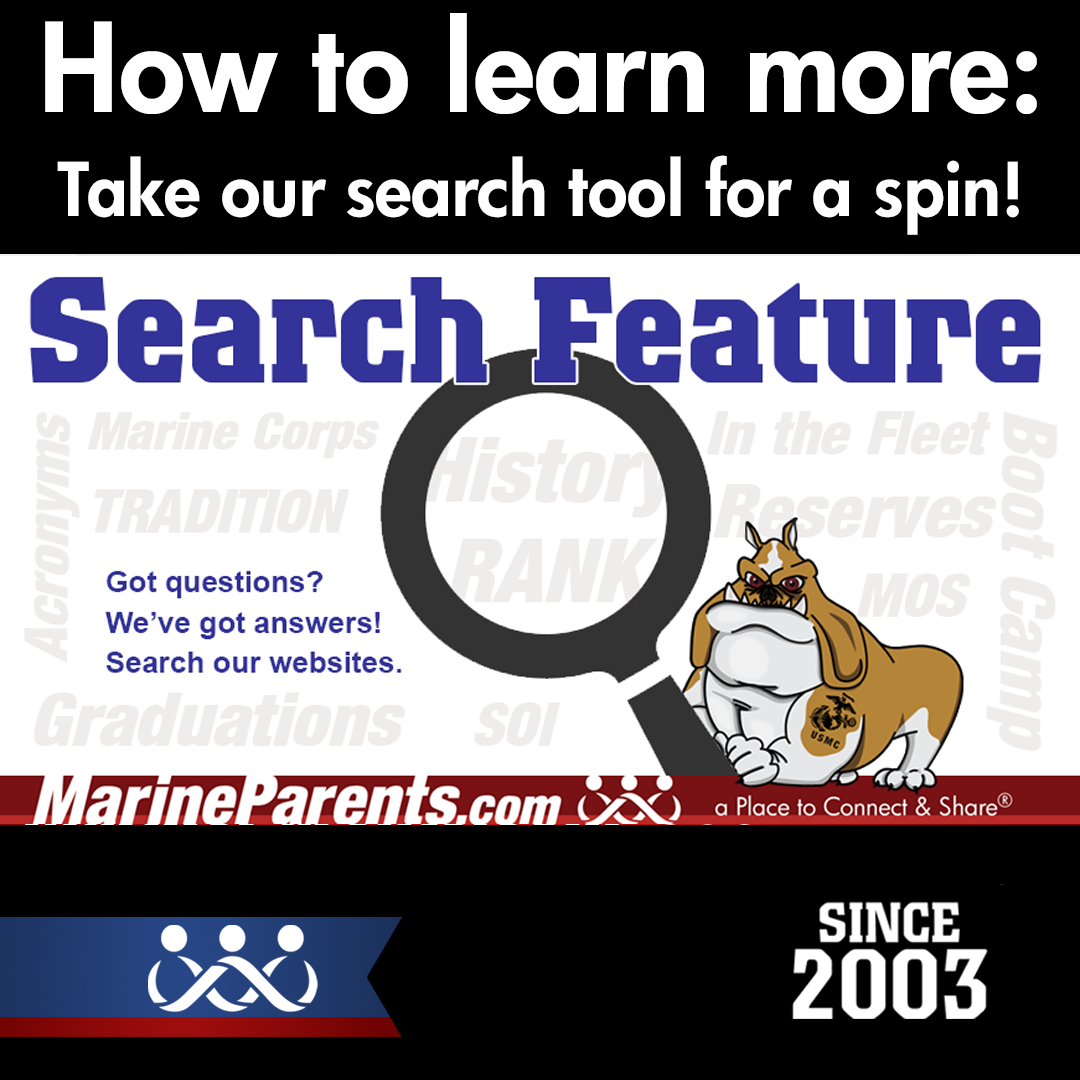 Posted on 8/4/2022
Your journey with your Marine will lead you to more questions. And we've got answers on our website. On every page of our websites, we've got a search tool. Enter the subject in the search box, and it will search all of our websites for the answer.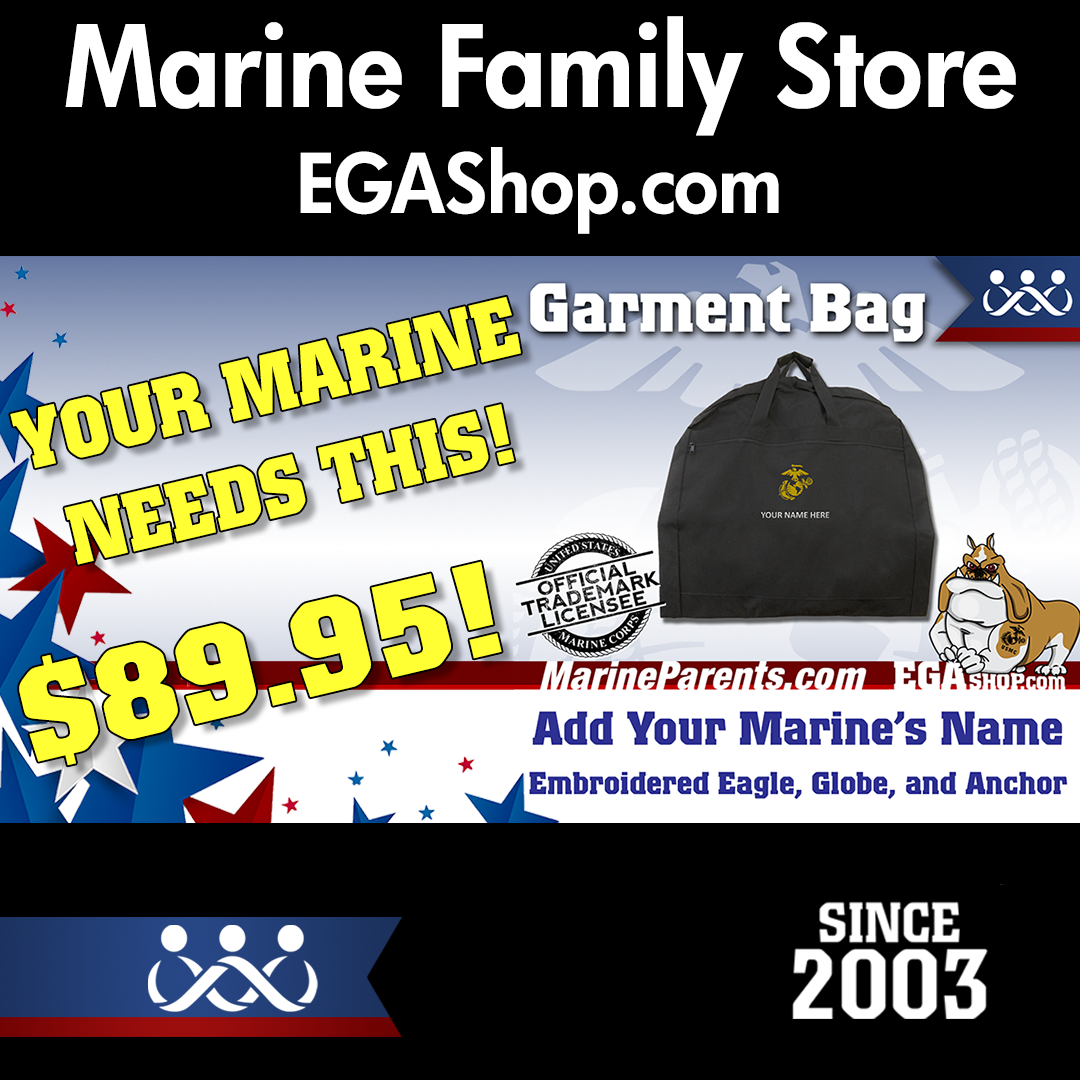 DRESS BLUE GARMENT BAG
Help keep your Marine's uniform in perfect condition with this garment bag! Buy now! It's a perfect gift for Marines during any season of their career.