The MarineParents.com Website
20 Years of Information in Civilian Terms
Posted on 8/11/2022
We've been helping Marine Corps family members navigate the Marine Corps for 20 years. We're your trusted source for information in civilian terms. For help navigating our website, use this map of pages on MarineParents.com: a Place to Connect & Share®.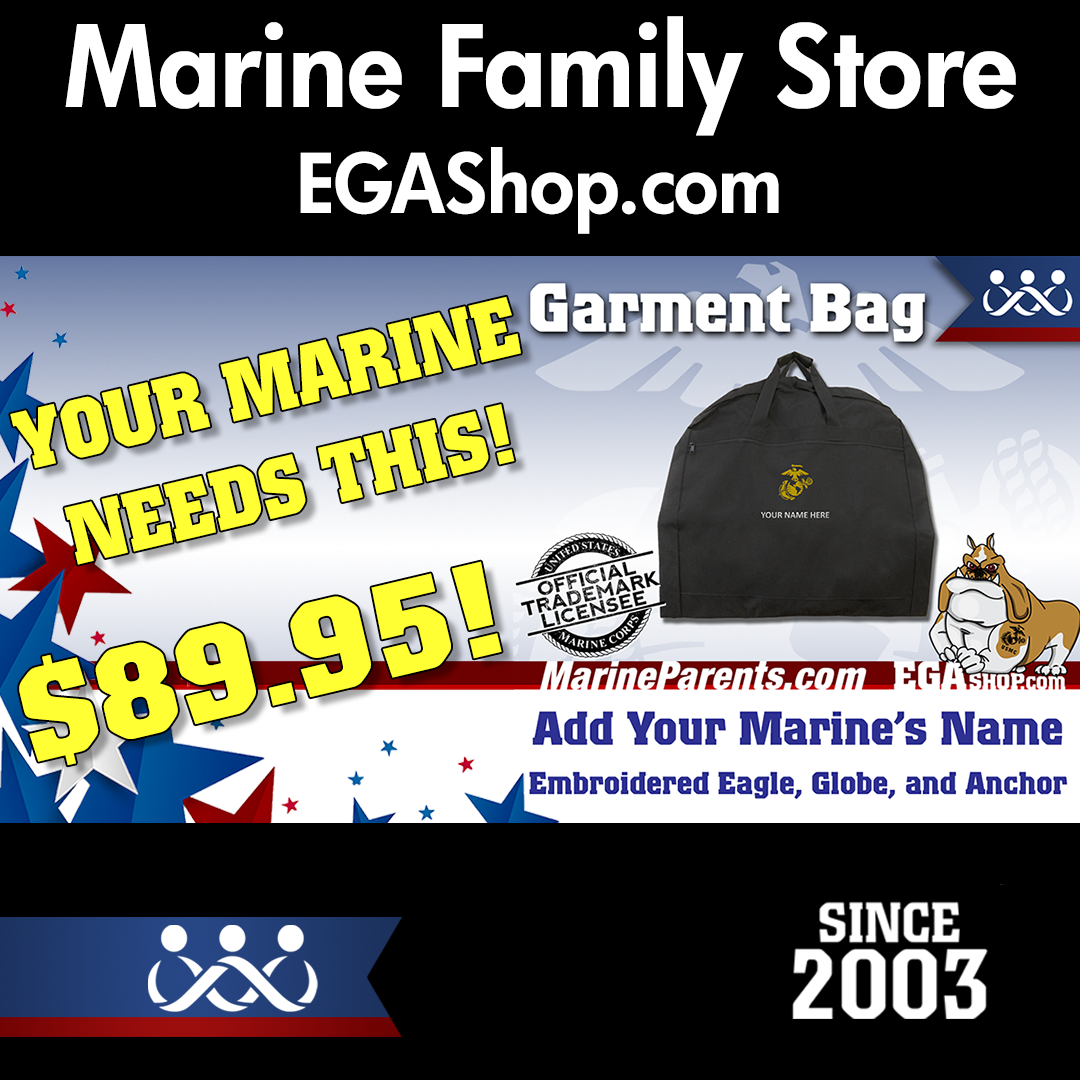 DRESS BLUE GARMENT BAG
Help keep your Marine's uniform in perfect condition with this garment bag! Buy now! It's a perfect gift for Marines during any season of their career.