Services Near Marine Corps Bases
Looking for a SERVICE or TRAVEL near Marine Corps Bases? This list might be what you're looking for!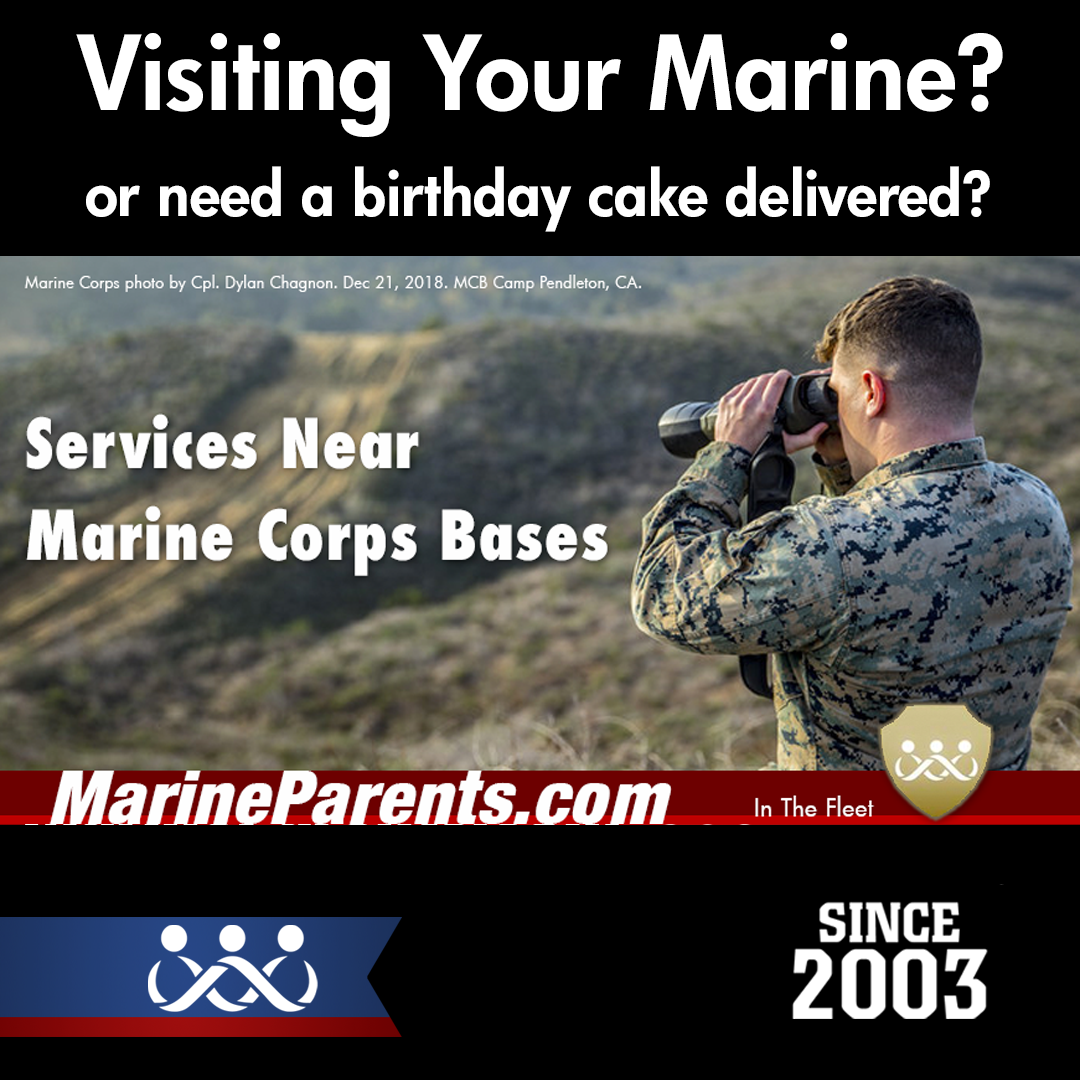 Posted on 7/31/2000
Would you like to add your Marine Corps Base-Friendly Services (cake or meal delivery, package delivery) or travel (hotels, rental cars) to this page? We need to hear from you!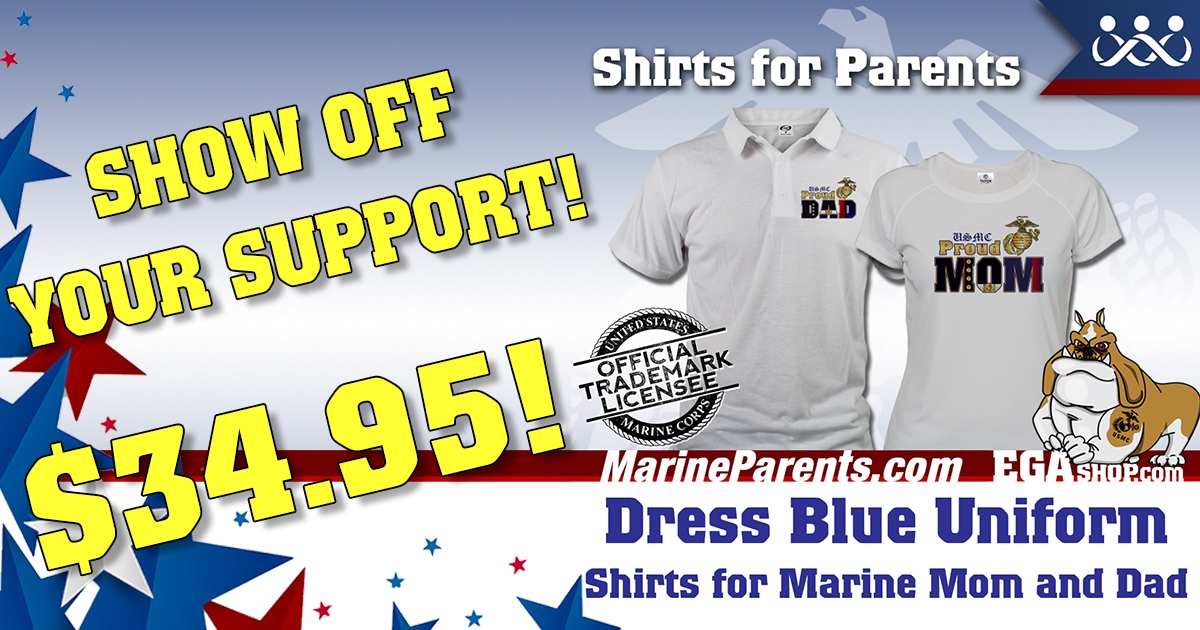 DRESS BLUE MOM/DAD DESIGN ON SALE!
This must have design is on sale! Are you a proud MoM or dad? Then you NEED one of these!