Give a BIG Round of Applause To This Week's Leader Board!
Congratulations to all who helped us get to 99.89 MILES! Ooh-Rah!
Posted on 6/29/2022
Team Marine Parents has been accumulating mile after mile every week. For the week ending June 19th, our team racked up an astonishing 99.89 miles!! Great job, team!! Congratulations to all of Team Marine Parents.
Semper Fi!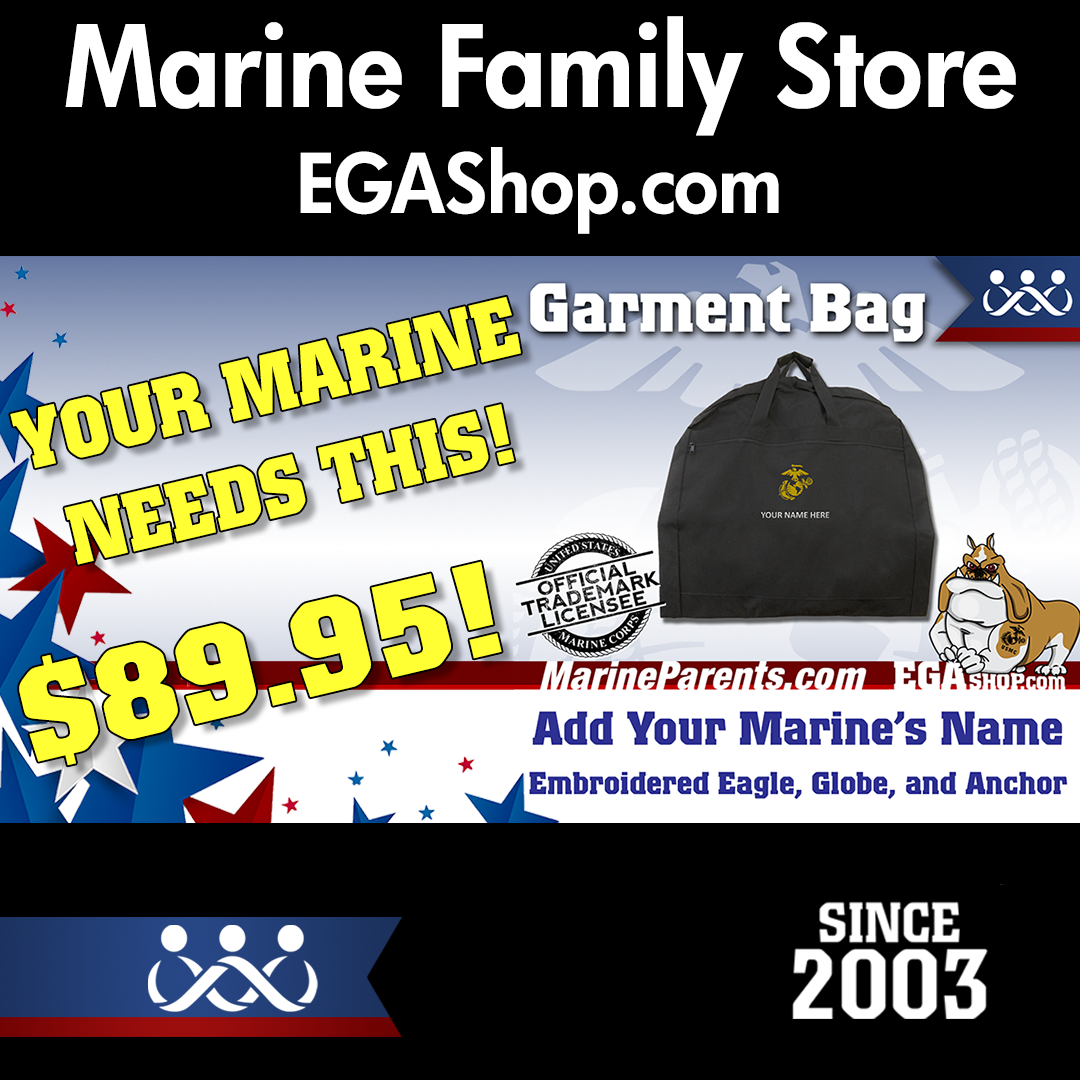 DRESS BLUE GARMENT BAG
Help keep your Marine's uniform in perfect condition with this garment bag! Buy now! It's a perfect gift for Marines during any season of their career.