Videos to Share at MarineParents.com
Here are some Marine Corps videos you can share with friends and family!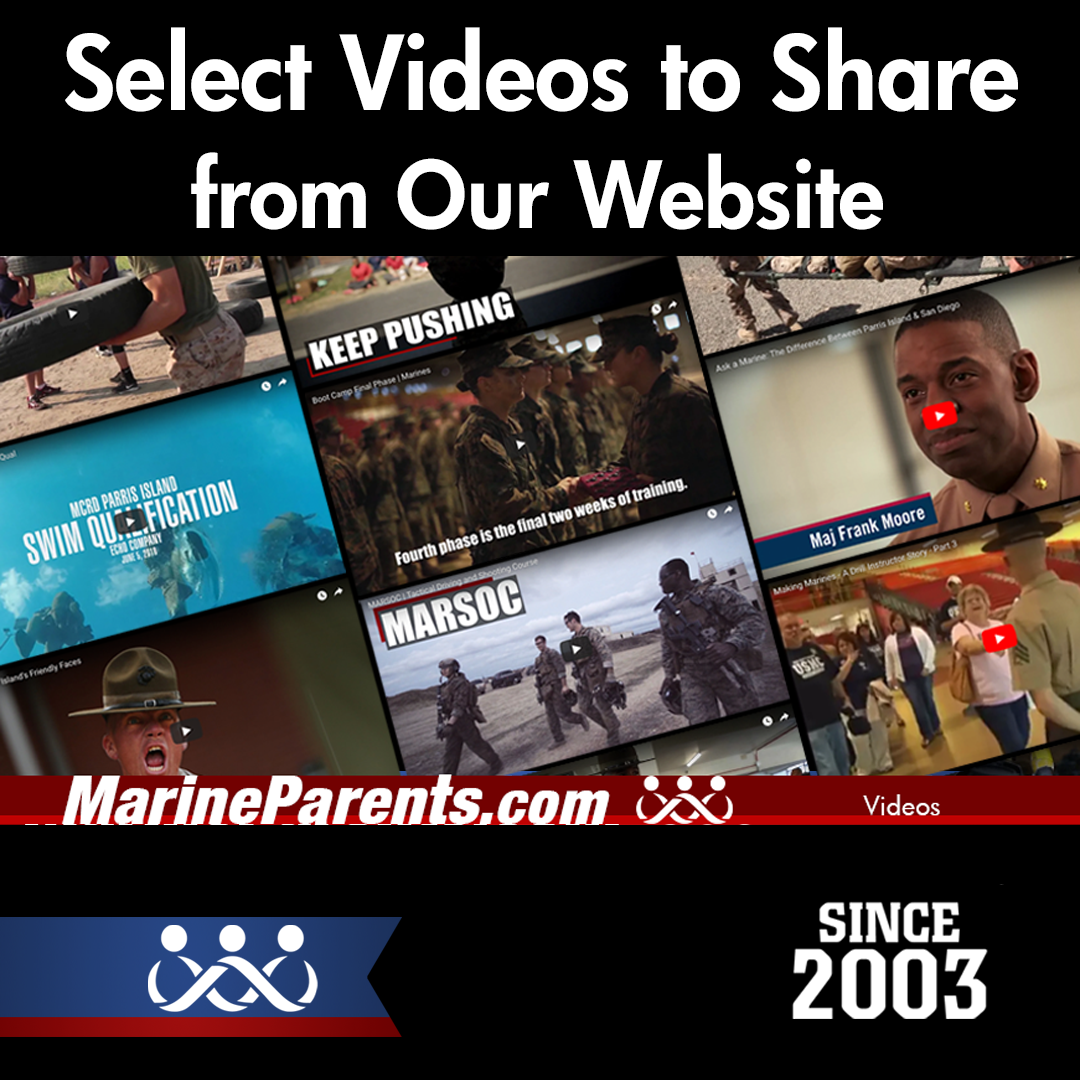 Posted on 8/14/2022
This section of our website includes links to videos we'd like to share with you and in our groups and social media platforms. The videos range from the poolee stage all the way through a Marine's career in the Corps.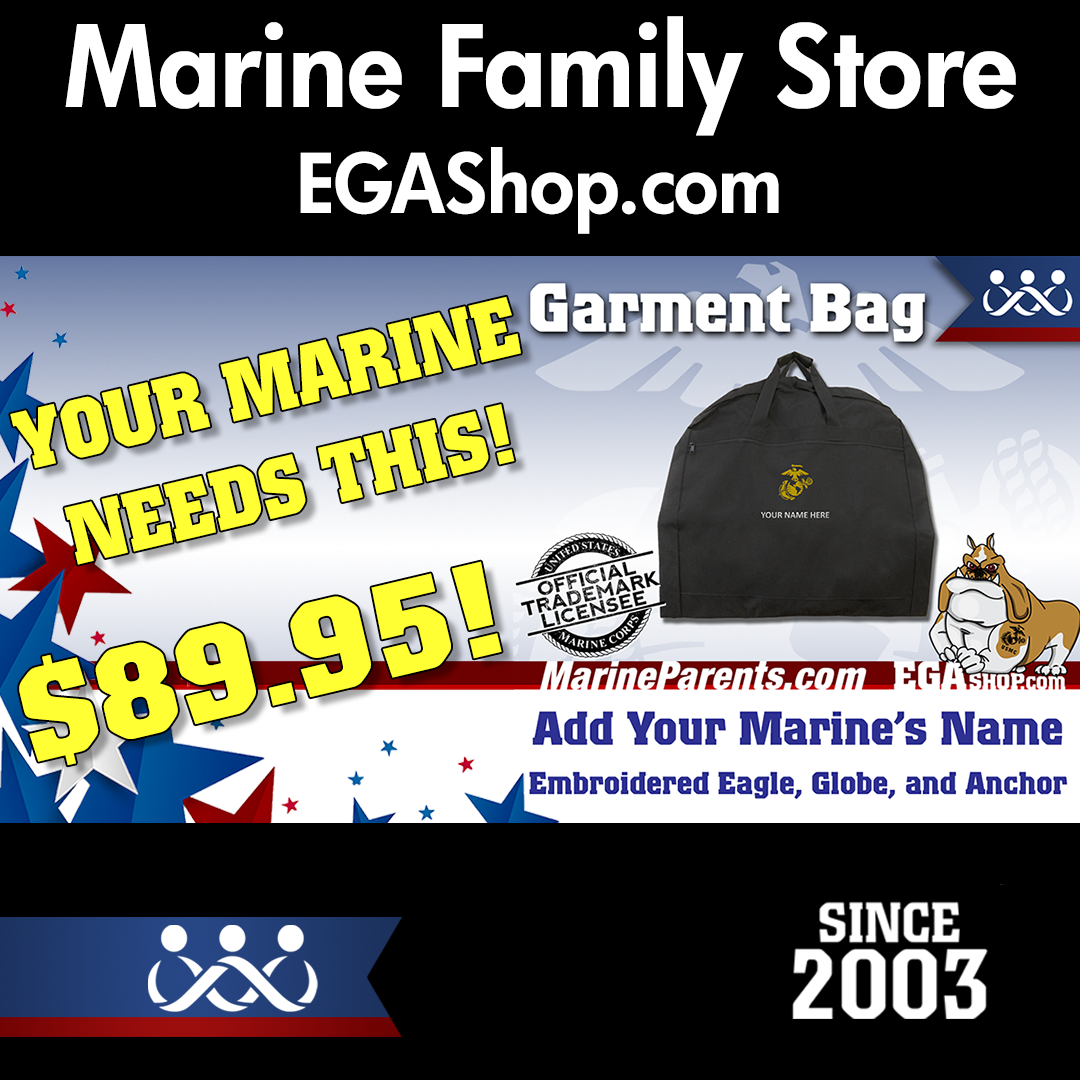 DRESS BLUE GARMENT BAG
Help keep your Marine's uniform in perfect condition with this garment bag! Buy now! It's a perfect gift for Marines during any season of their career.