SPONSOR A BOX OF LITERATURE
Learn how you can help spread the word to new families!!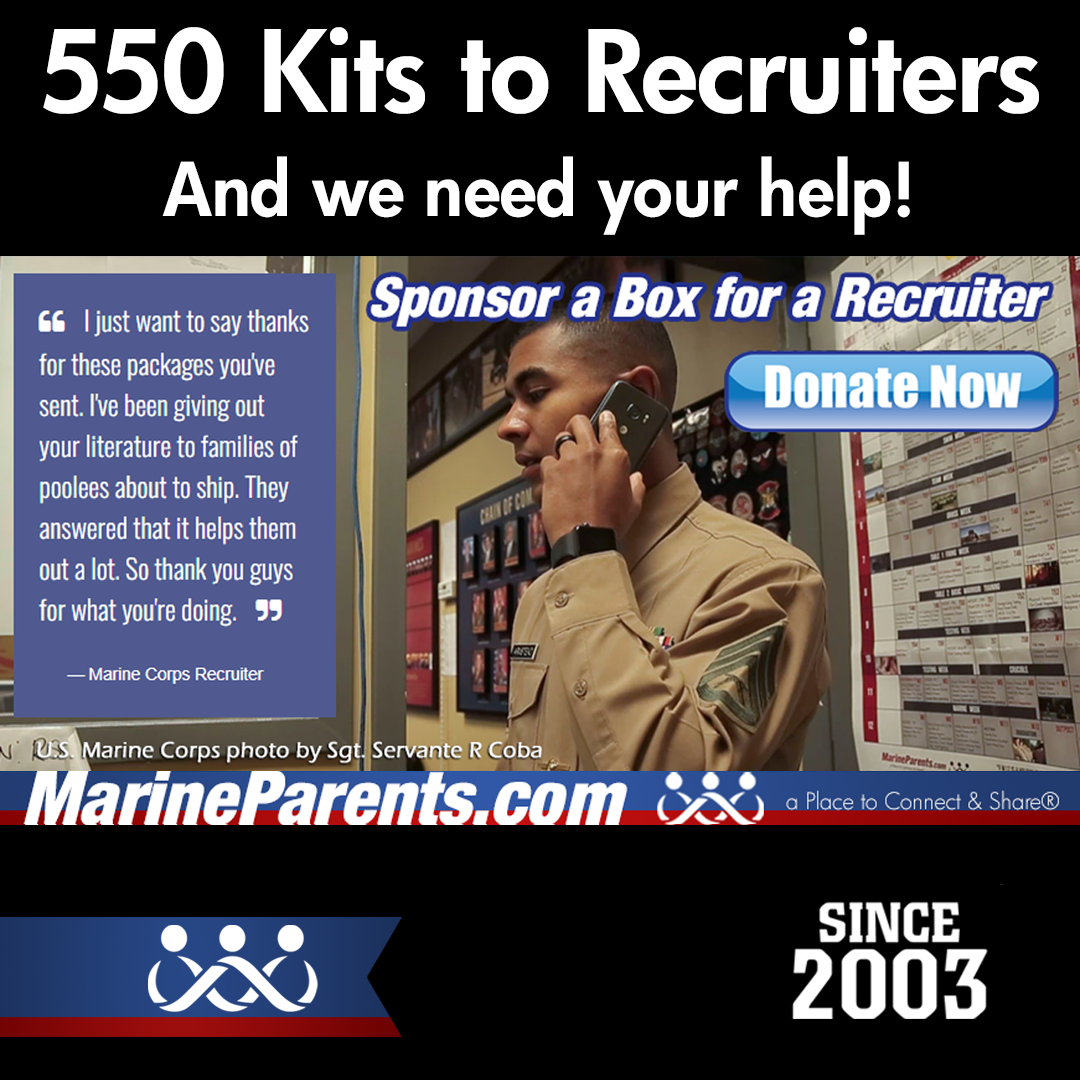 Posted on 7/5/2022
Click the image to donate at https://marineparentsinc.com/kits.asp, or donate using Paypal with this link https://bit.ly/3vhODK1.
UPDATE 8/24/2022: We have raised $13,240 of our $32,000 goal!
Marine Corps Recruiters use our MarineParents.com handouts and literature during presentations to poolee families before their recruit ships to boot camp. In 2021, we shipped 281 kits. This year the requests from recruiters have more than doubled. As of August 24, 2022, we've sent 550 literature kits to recruiting stations. The orders are still coming in. We need your help with a donation. Please help new poolee and recruit parents to find the support of MarineParents.com by sponsoring boxes of matrices and handbooks for Recruiters.
a Place to Connect & Share® is a registered trademark of the United States Marine Corps. Used with permission.
I just want to say thanks for these packages you've sent. I've been giving out your literature to families of poolees about to ship. They answered that it helps them out a lot. So thank you guys for what you're doing. Marine Corps Recruiter
Shipping Boxes to Recruiters
Our cost for one box with 30 sets of matrices, handbooks, literature, and posters is $58 with shipping. In 2021 we shipped 281 boxes to recruiting stations around the US. As of August 24, 2022, we have shipped 550 boxes to recruiters this year.
When Poolees Ship Out
You remember what it was like when your poolee shipped to boot camp. You remember the relief you felt when you found MarineParents.com, a place to connect & share®, and realized you were not alone.
19+ Years in Service
For more than 19 years we've been working diligently to support Marines, educate their family members, and encourage the public to support our troops. As a leader in the Marine Corps support community, we work directly with Marine Corps family members to assure we're not only understanding their needs but meeting them as well.
Nonprofit Funding
Over 93% of our income goes to program use with 100% of donations supporting outreach services. We've been supporting warriors and their family members since 2003 as an IRS-approved 501(c)(3) public charity.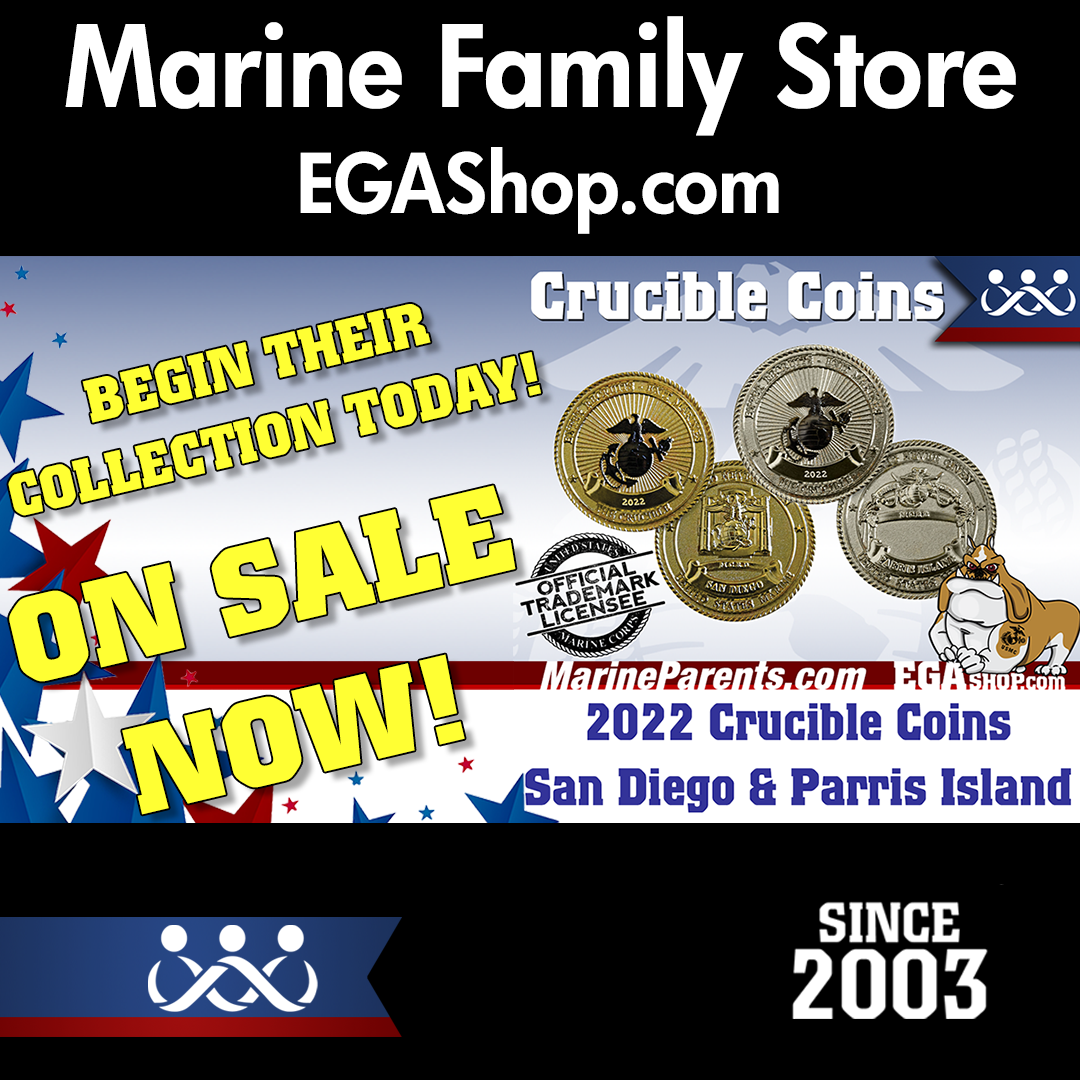 2022 CRUCIBLE COINS
Commemorate the achievement of a lifetime by gifting your new Marine one of our 2022 Crucible Coins!