After the Corps Website Map
For help navigating our website, use this map of pages on AfterTheCorps.com.
---
Thanks to this organization and volunteers for keeping me informed every step of the way. I will forever feel such gratitude. During the difficult times of my Marine's career in the Corps, I felt like I wasn't alone.
Two Grateful Marine Parents, 2012
After the Corps Mission
End of Active Service (EAS) and Benefits
Employment and Housing
About Us and Contact Us
Our Marine Corps Store: The EGA Shop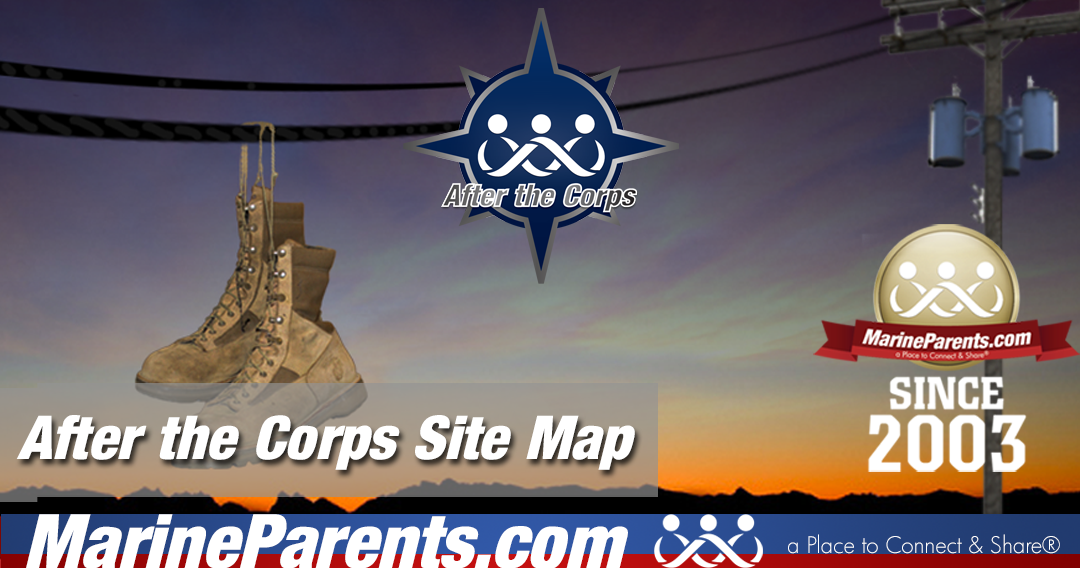 Photo Copyright MarineParents.com, Inc.