A-4 Skyhawk Retired
July 6, 1990, in Marine Corps history.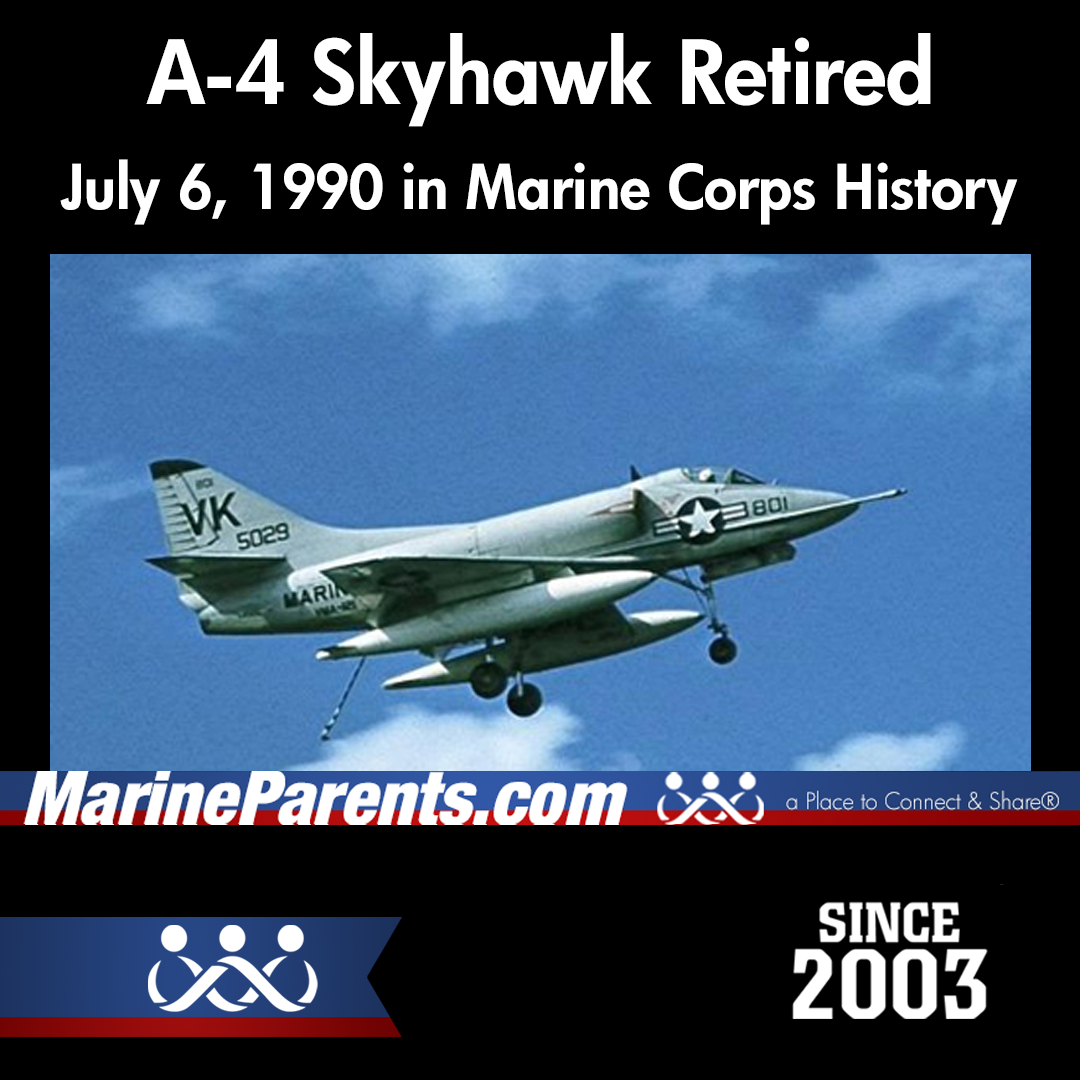 Posted on 7/6/2000
On July 6, 1990, the last two A-4 Skyhawks from Marine Aircraft Group 32 flew their initial flights from Marine Corps Air Station Cherry Point in North Carolina to Naval Air Station Patuxent River in Maryland, as the Marine Corps decided to retire the Skyhawk from its active aviation structure. The Skyhawk was one of the oldest, most versatile attack aircraft in USMC history, having been in service for more than 30 years.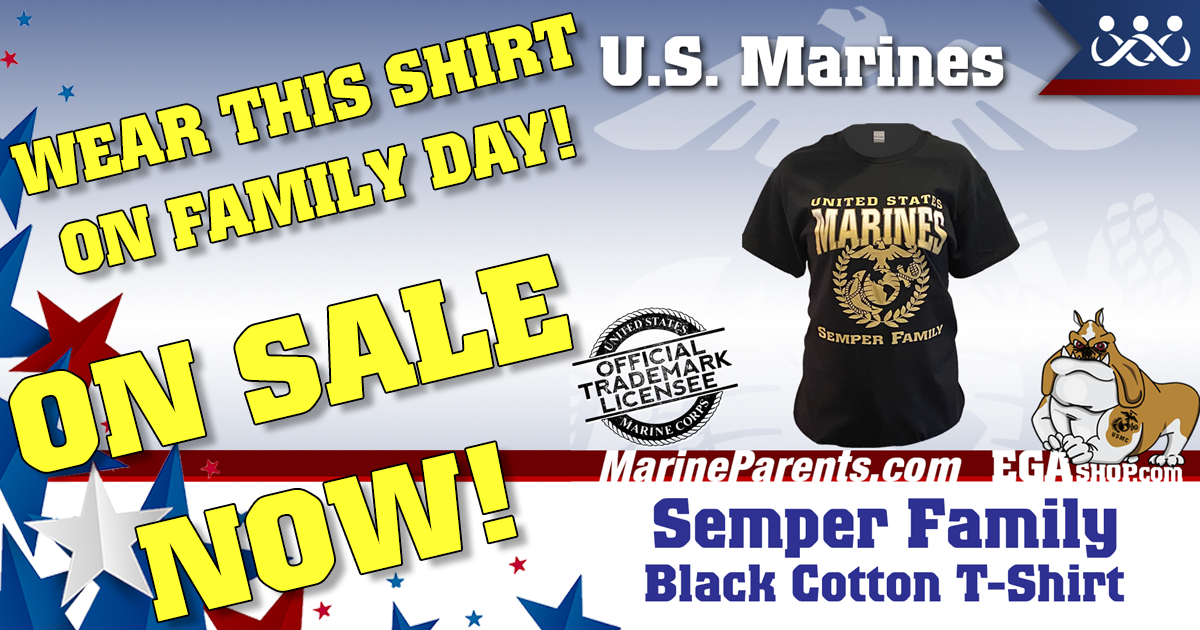 USMC Semper Family T-Shirt
This is the perfect shirt to wear for Family Day at graduation! Get yours now!